Posted by Victor via Best Leather on 11th Aug 2014
Cigar aficionados (or want to be aficionados, like myself) can really be flashy at their next gathering where the ritual of cigar smoking is involved. The leather-wrapped Vanderburgh 'One' Travel Humidor is indeed a fancy vessel to carry around your prized smoke. What will tickle the fancy of leather enthusiasts as well is that the leather on the 'One' humidor is the same leather Saddleback Leather uses. Saddleback Leather has partnered with Vanderburgh to provide the leather to many of their custom humidors.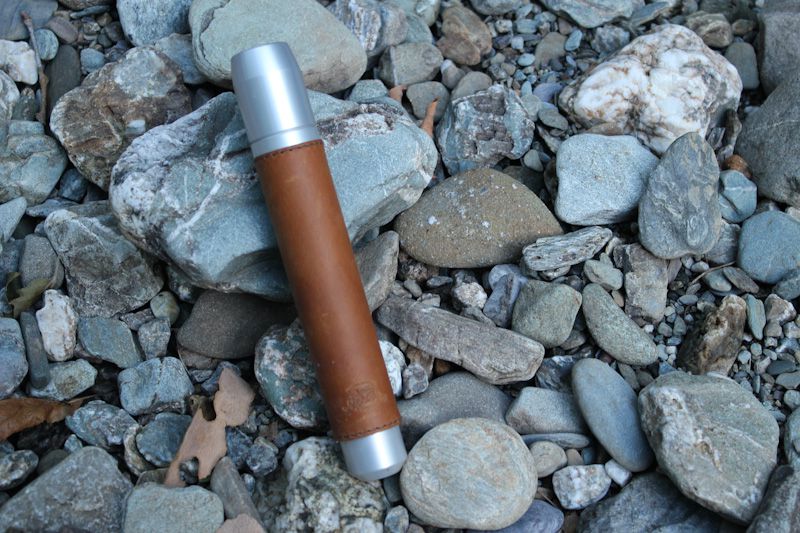 Construction
The materials used for the Vanderburgh One are of the finest materials around. A solid bar of aircraft aluminum is milled to the humidors shape and then anodized to protect the metal from oxidizing and staining. On the screw top is an inlay of an exotic zebrano wood. A rubber ring is placed on the fastener to create an air tight seal. The leather is a full boot grain leather stitched together with polyester marine grade thread. The color on this particular humidor is called tobacco; black and chestnut are other available colors. The dimensions of the humidor are 7.5 inches tall by 1 inch wide. Empty, the humidor weighs 4.5 ounces.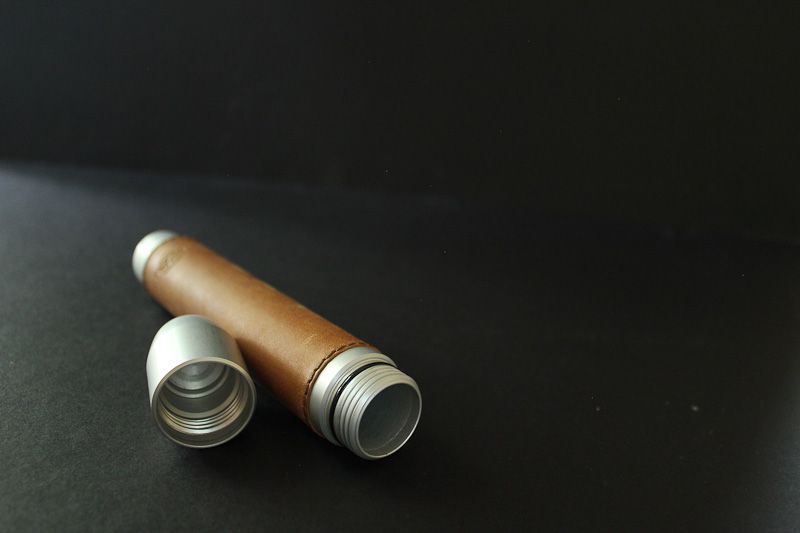 Function
The Vanderburgh One Travel Humidor is built to carry one cigar up to 7 inches x 56 gauge in size. It works as a humidifier, as it creates an airtight seal, locking in the moisture and keeping moisture and air out. To prove this there is a video on Vanderburgh's website that involves owner Eddie DeJong-Vanderburgh taking his humidor white water rafting. How the leather will stand up to excess water is a concern to me. but that will be a test of time.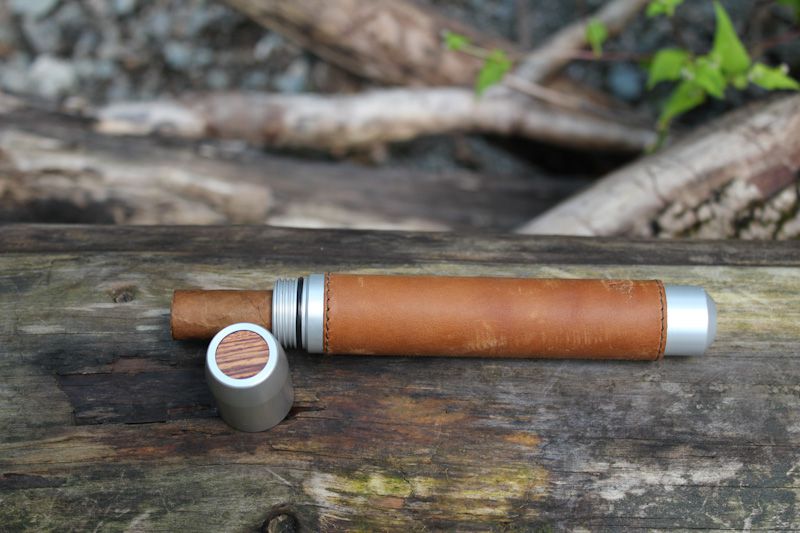 Aesthetic
The Vanderburgh One is a luxuriously designed piece. The heft alone suggests that it is built sturdy and can withstand time and traveling of all sorts. Seeing as how the leather is the same leather as Saddleback Leather, it scratches and scuffs easily. Like Saddleback Leather products, these markings are meant to only add character and a patina with age and wear. While the wood inlay on top doesn't serve any functional properties, it is another added luxury image. My first impression of the travel humidor was it was big and bulky given the design and materials used. It is essentially a luxurious product for what are expensive and collectable tobacco products: cigars. The screw top fits snuggly when fastened and is sometimes difficult to unscrew. Fortunately the leather on the outside provides a good grip and only requires a little bit more effort than one would expect to unfasten. Again, this suggests the airtight seal will let nothing out or in and provide additional insurance to that prized stogie.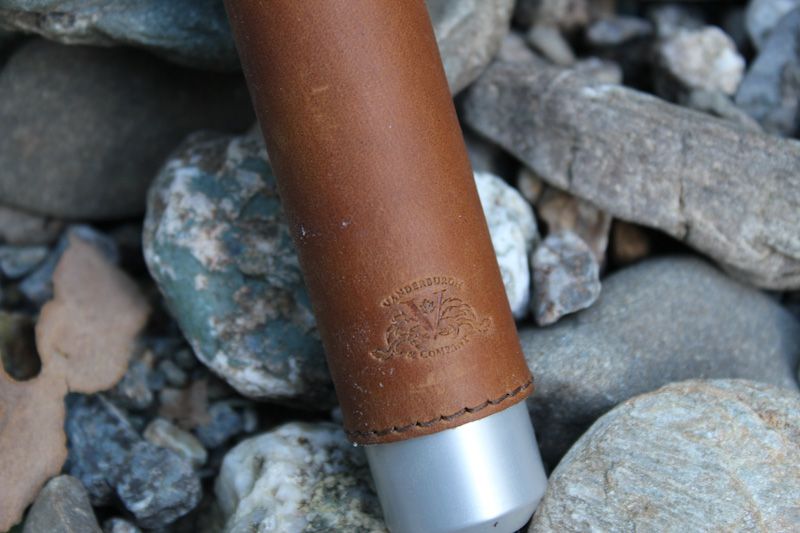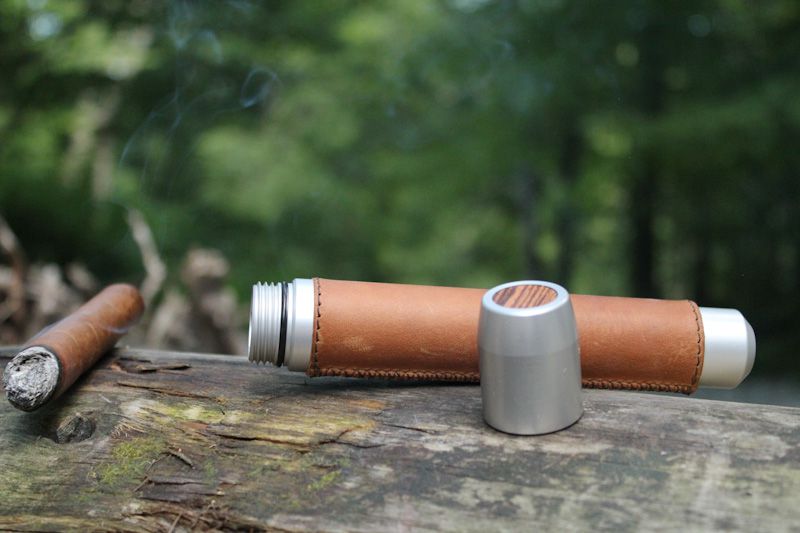 BestLeather Conclusion
Considering the materials and craftsmanship that goes into each Vanderburgh One travel humidor, the price is exactly where it should be and, in my opinion, is a great value. Perfect for throwing in your luggage, briefcase, tackle box, or on display on a bookshelf or mantle, you can be rest assured that this thing is bombproof to protect your cigar. Although one is enough to own, in my opinion it would be better to own at least 2 so you can share a cigar with a friend as the ritual of cigar smoking usually entails. Check it out here.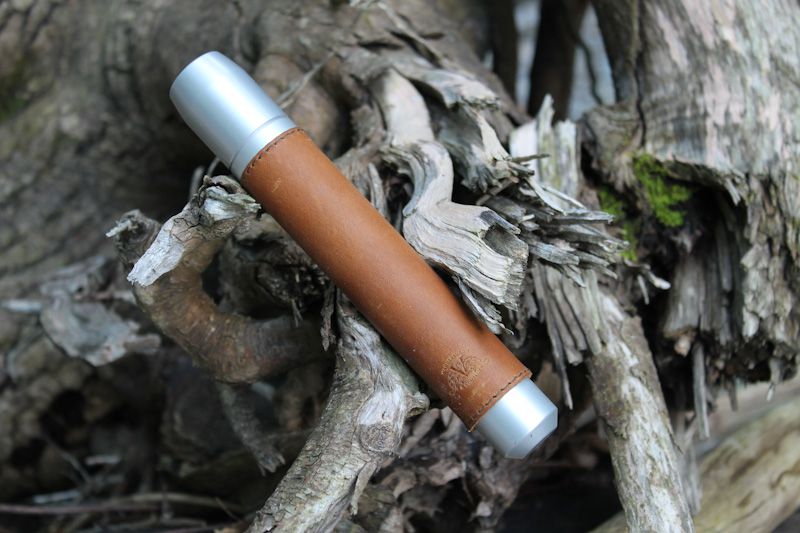 Victor- https://bestleather.org/vanderburgh-one-travel-humidor-123/