FORT WORTH, TEXAS (April 29, 2022) - One of the best things about Texas is how the people come together to accomplish big things. Texans love to help Texans, and even more than that, Texans love Texas.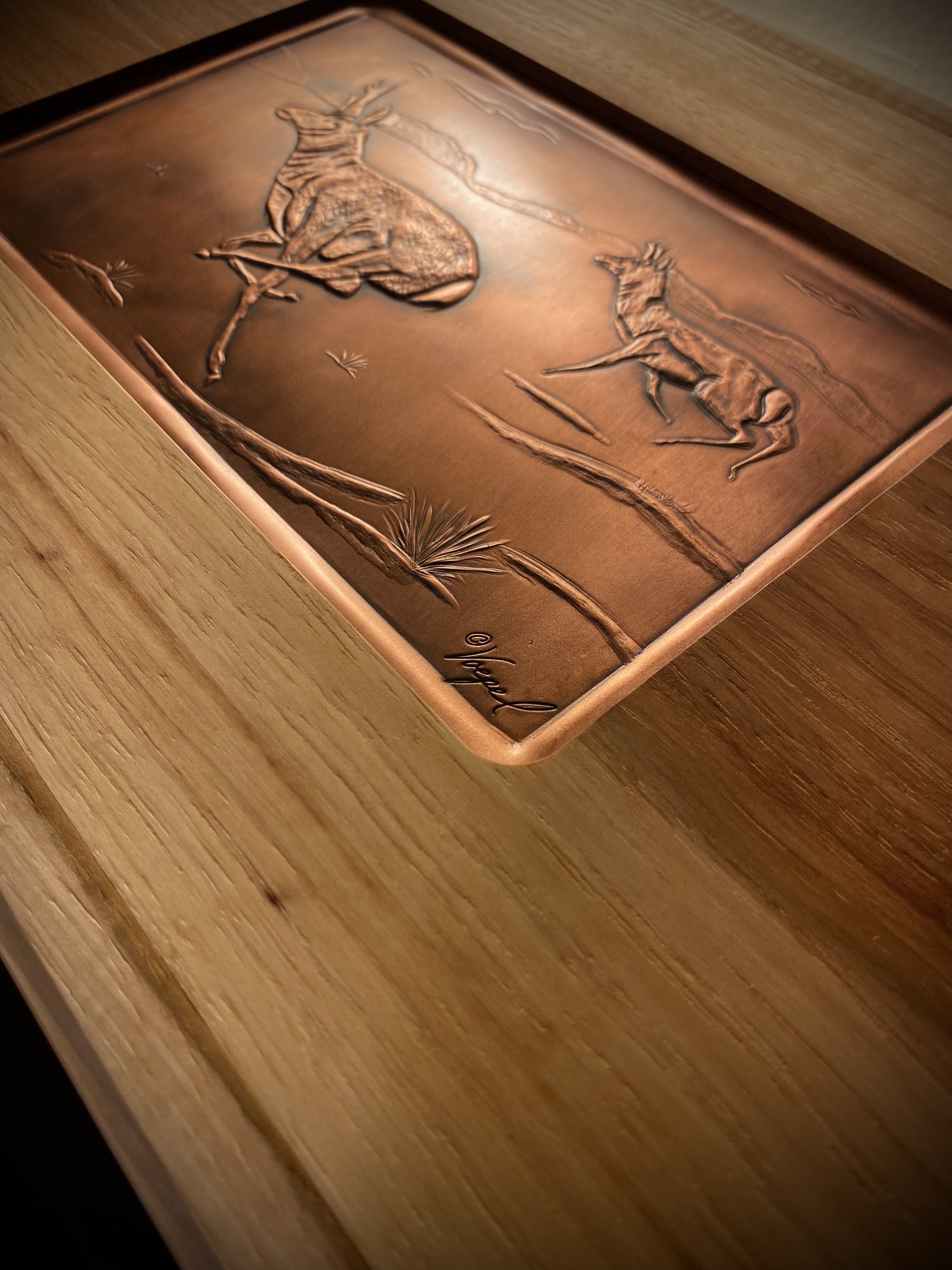 Born from the creative mind of Eddie Vanderburgh, Vanderburgh Humidors celebrates art, function and quality not often found today. Attention to detail not found in mass-production.
Eddie wants to take that same art and get it out into the world in a way that gives back to customers and organizations that are trying to do some good in the world. Vanderburgh decided to donate a custom humidor to the Texas Wildlife Association in an effort to nurture a positive impact on conservation and wildlife communities by helping them raise funds at their 37th Annual Event in San Antonio, TX on July 14-17, 2022.
"I spent a lot of time out in West Texas and New Mexico hunting pronghorn antelope with my dad, Charles Scoggins, and Dr. Dan McBride," stated Vanderburgh's Jason Scoggins, "so I knew when we started the design phase of this humidor I wanted to capture the essence of the Vanderburgh brand, the ruggedness of the Lone Star State, and the mystique of the continent's fastest land mammal."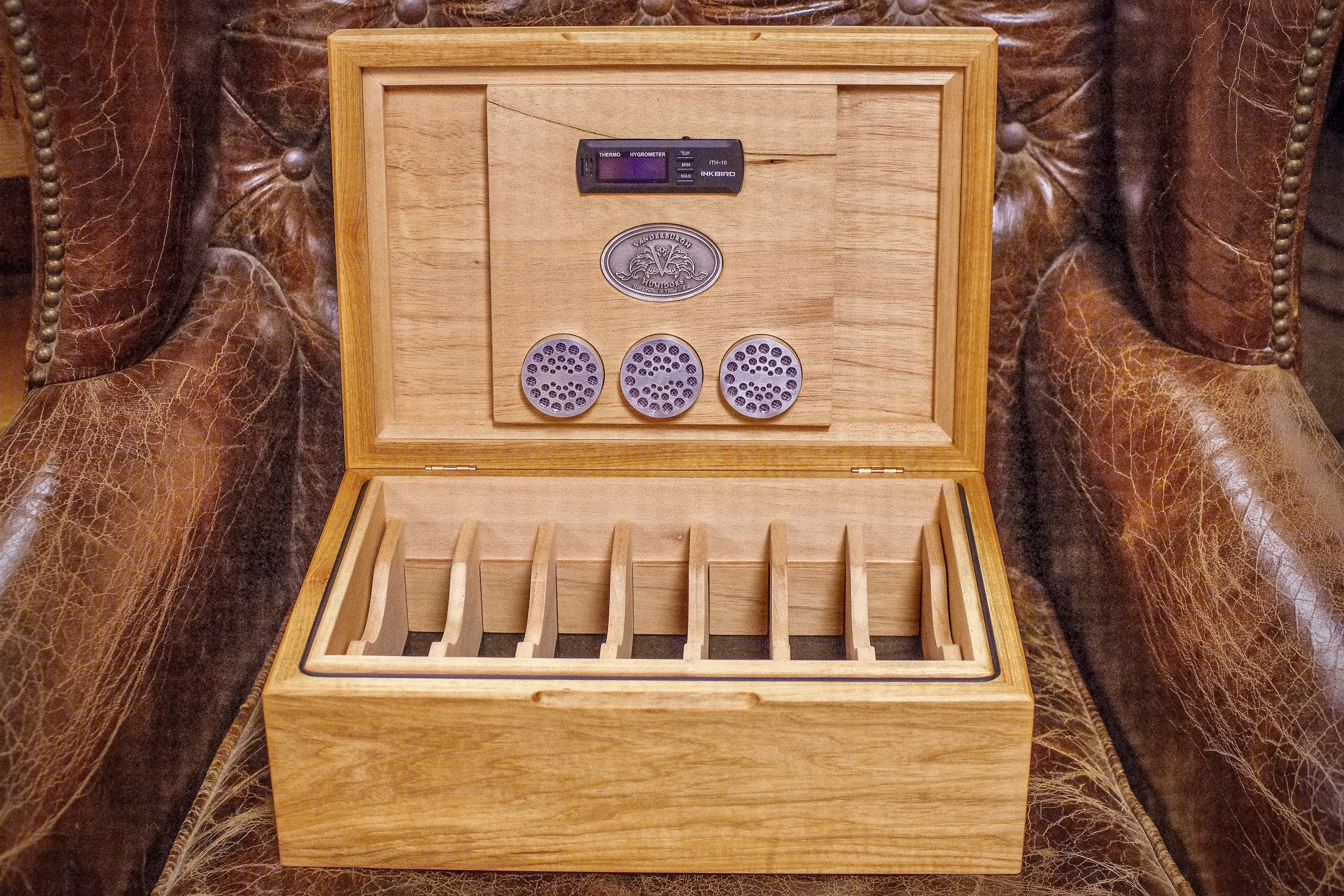 The true spirit and romance of Vanderburgh and Texas are commemorated within this pecan wood and copper inlayed humidor. With design details that tie back to the Eddie Vanderburgh aesthetics including custom copper hinges and handmade aluminum humidifiers, local Texas artisans and father/son duo Kerry and Travis Ricketts created a masterpiece that is second to none. When they worked on adding a custom stamped copper plaque made by artist Monte Voepel in Arizona, this charitable donation took on a bold Texas palette, paralleling the vibrant hues of the west Texas sunrises that cascade down throughout the landscape over the vast expanses of cholla. If you've never witnessed a sunrise over the Llano Estacado then you're missing out.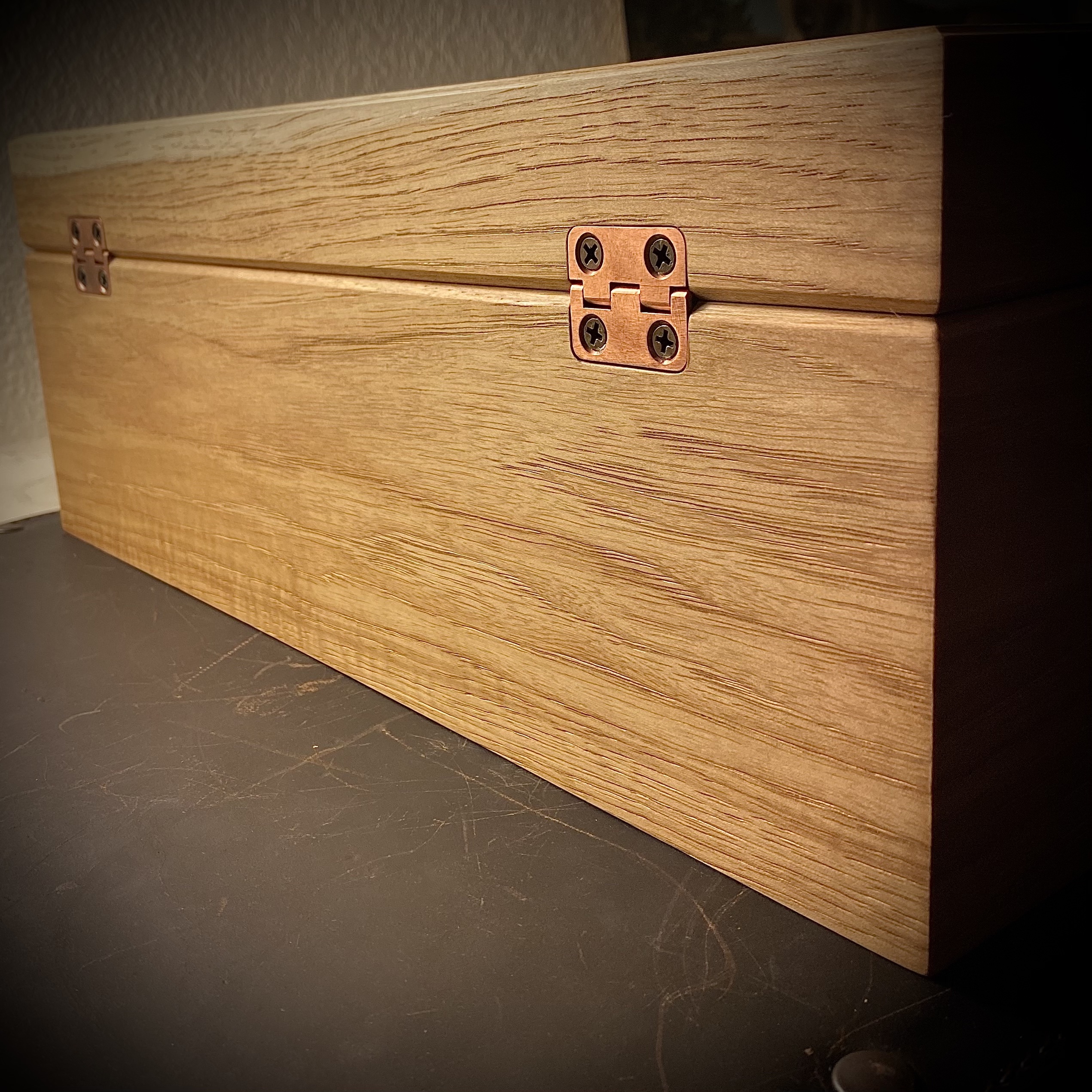 The Texas-based Vanderburgh Humidors collection highlights craftsmanship found from an age when time moved much slower. There you will find unique designs made with the most beautiful natural materials.  Wood that tells a story. Some express art through music. Some through poetry. Some through forging metals or manipulating clay. Vanderburgh expresses art through the designs they create and the lives they live. Learn more about Vanderburgh, their ongoing collaborations, and shop the 100% made in USA collection at vanderburghhumidors.com.
Vanderburgh Humidors, "The finest cigar humidors in the world."
facebook.com/VanderburghAndCompany/
instagram.com/Vanderburgh_humidors
linkedin.com/company/vanderburgh-humidors/